Strood Gospel Mission Church meets at Brompton Lane at 10 am every Sunday.
The first Sunday of the month is an all-age service, at which children worship with adults for the full service. On other Sundays our children and young people meet separately during the preaching time. We have activities for children and teenagers, and a creche area for pre-schoolers.
We gather to praise, pray, and encourage one another. Relevant, Biblical preaching is one of our key values, as is vibrant worship.
Refreshments are available after the morning service, free of charge, and we hope you will stay and have a drink with us so we can get to know you better. Our music style is largely contemporary, but we also use well-known hymns. If you are a singer or musician and are interested in using your musical gifts in worship please talk to our Minister or a leader.
We celebrate Communion or the Lord's Supper during the third Sunday service of the month. Those who believe and trust in the Lord Jesus Christ as their saviour are welcome to take communion with us.
CHURCH MEMBERS OF STROOD GOSPEL MISSION CHURCH
Our Minister Rev'd Hales.
Hello, My name is Hales. I'm originally from Coventry but lived for 25yrs in Norfolk/Suffolk. I'm married to Nigel and I studied at Spurgeons College in London for a BA in Theology. My heart is for young people and families and the community.
I am committed to serving God through my work at SGMC. When I'm not ministering or studying I love to craft any craft! Like any northern girl, I love a good strong brew!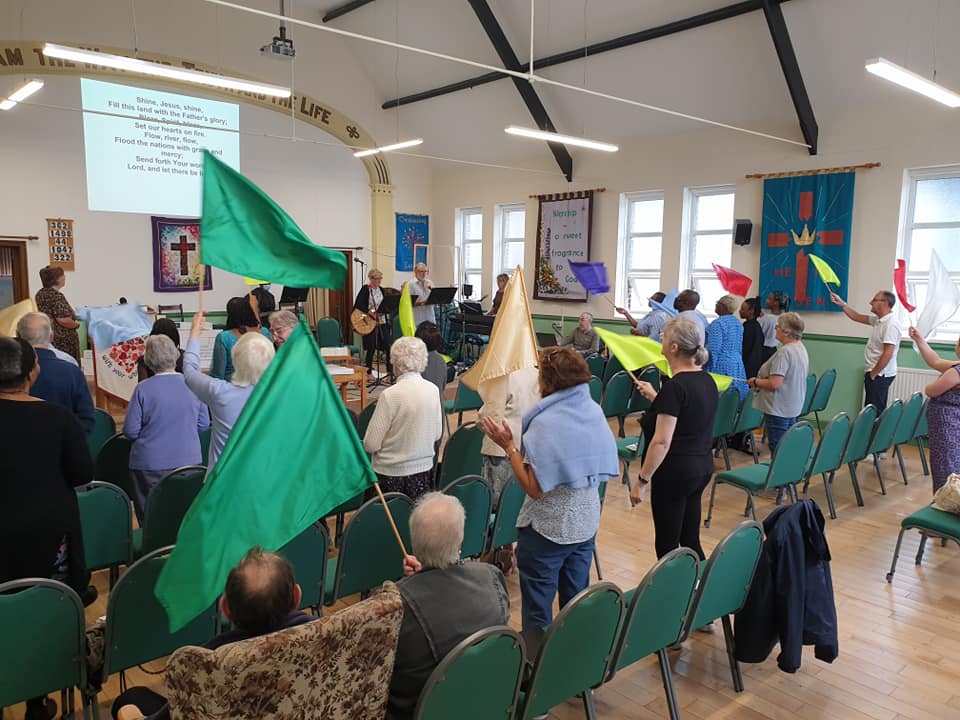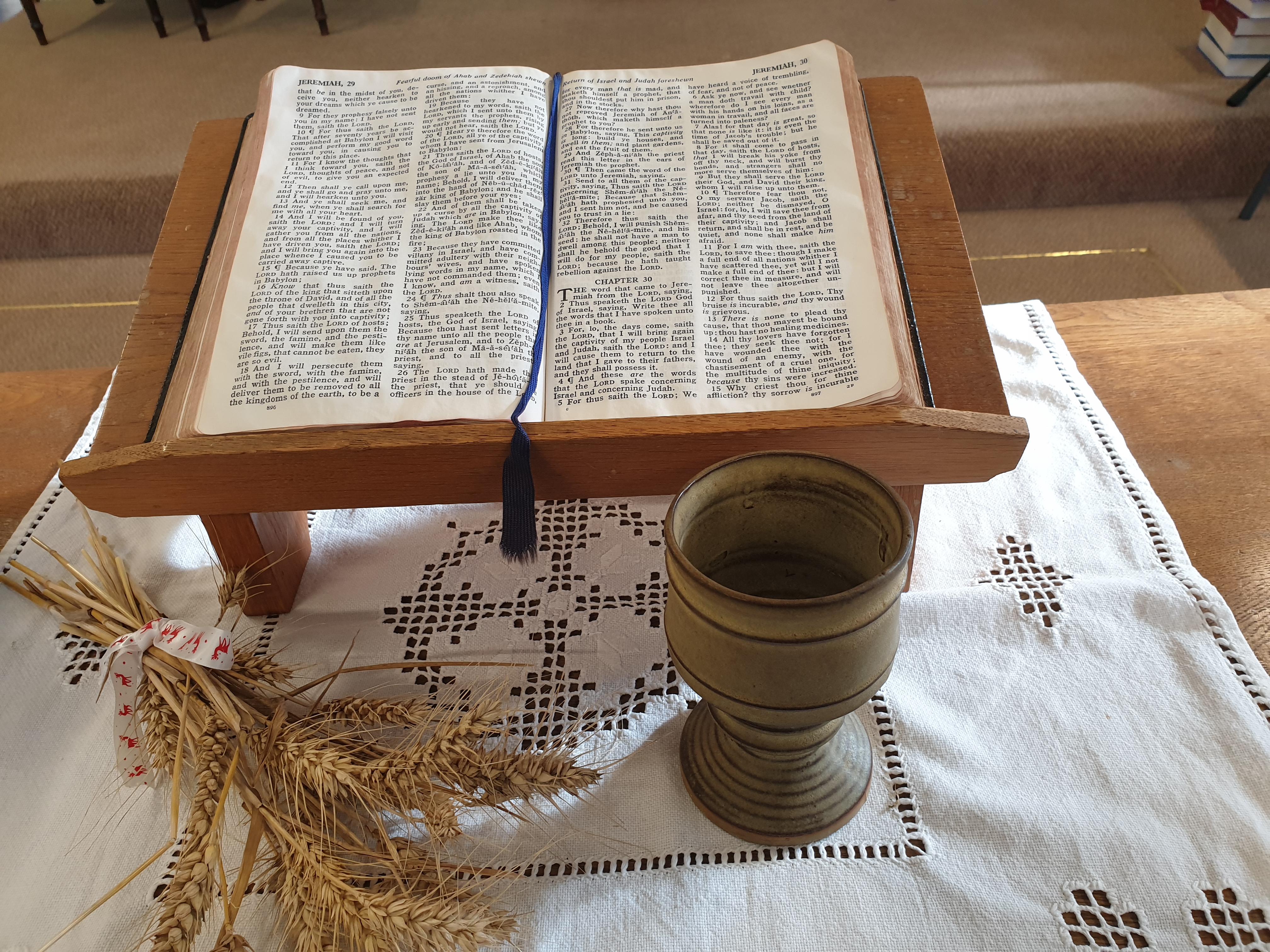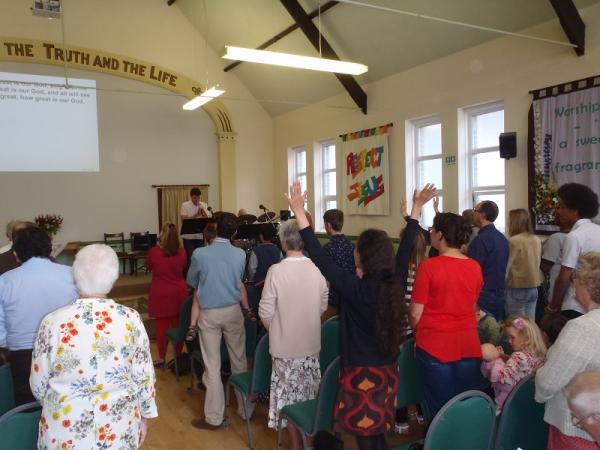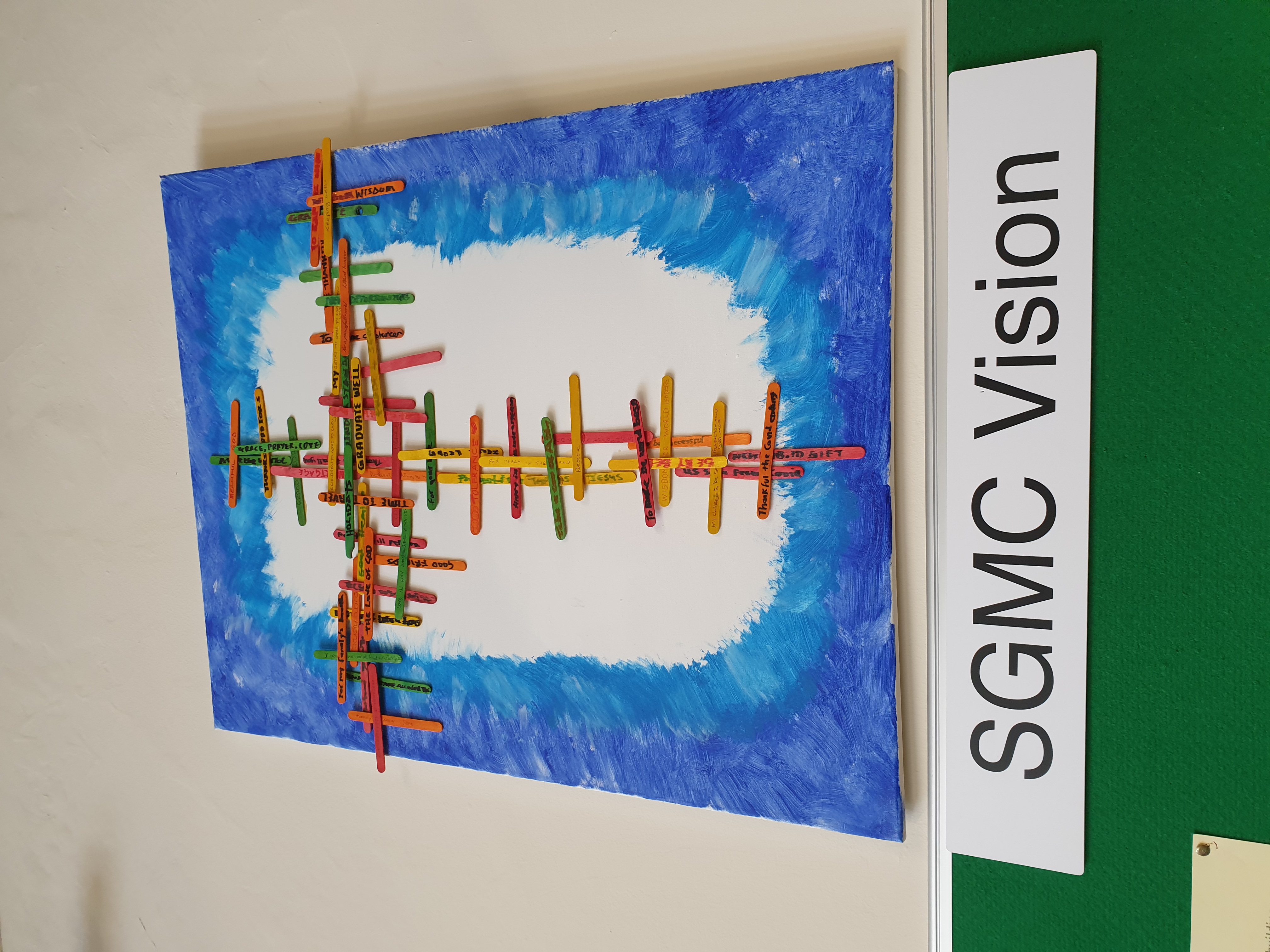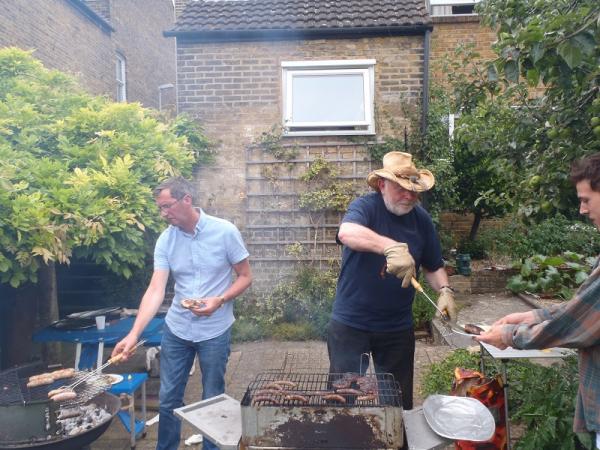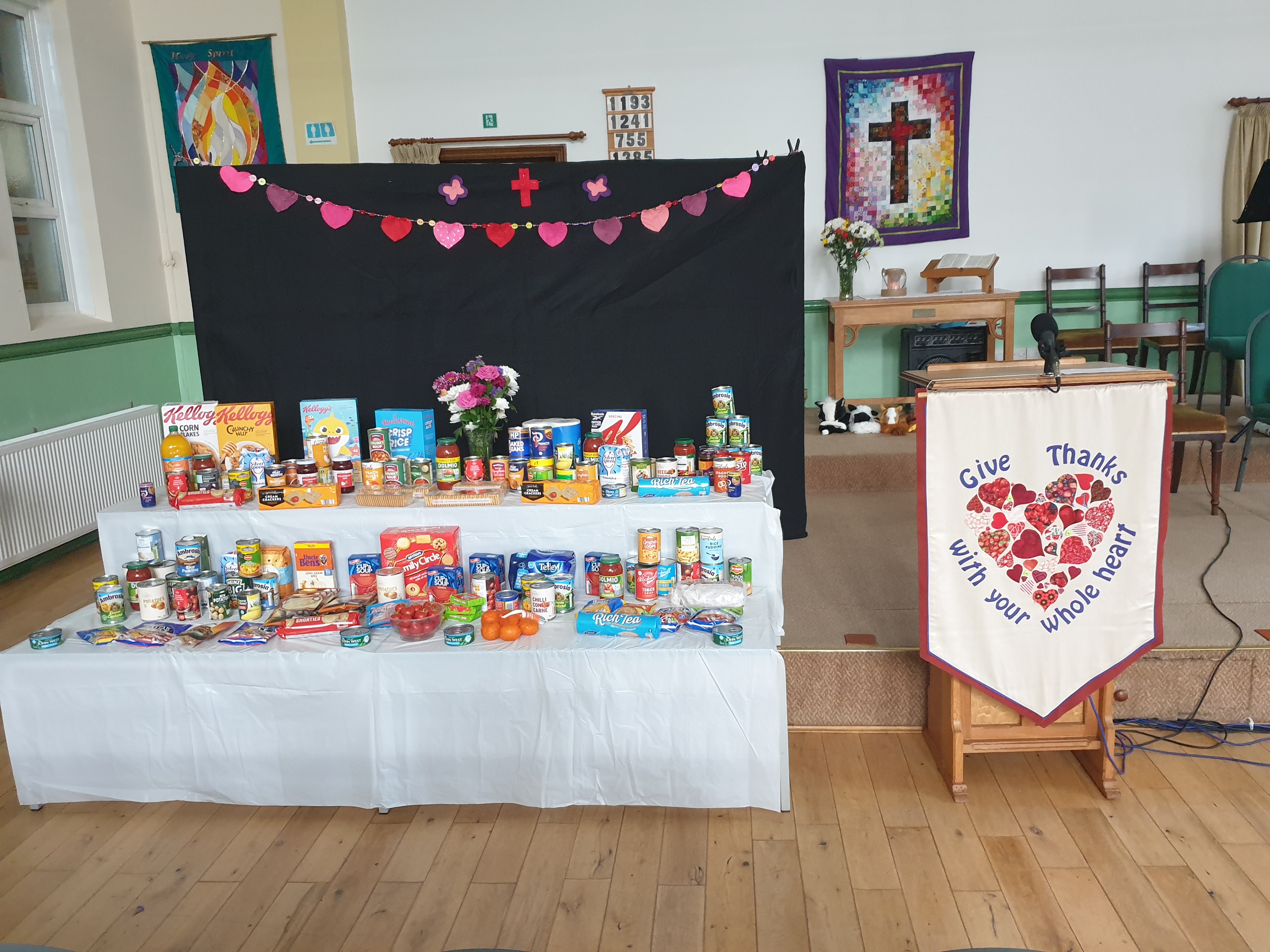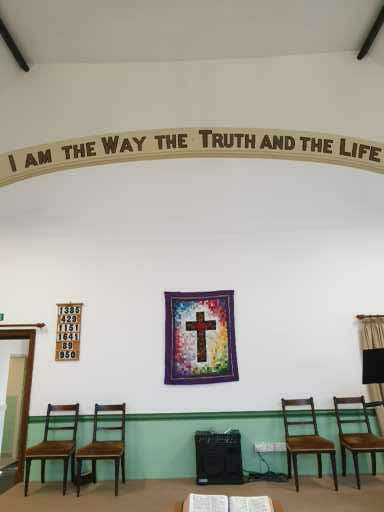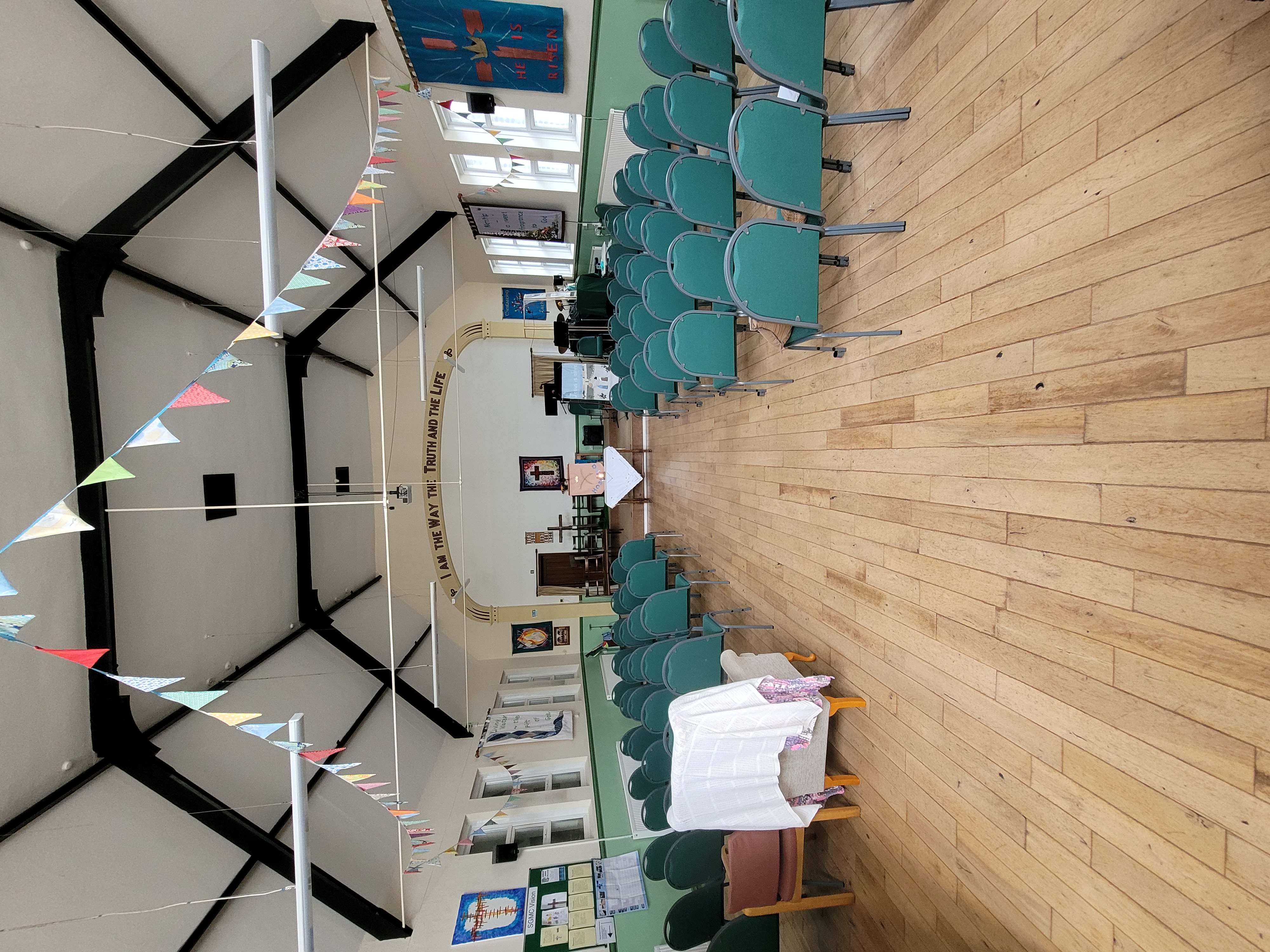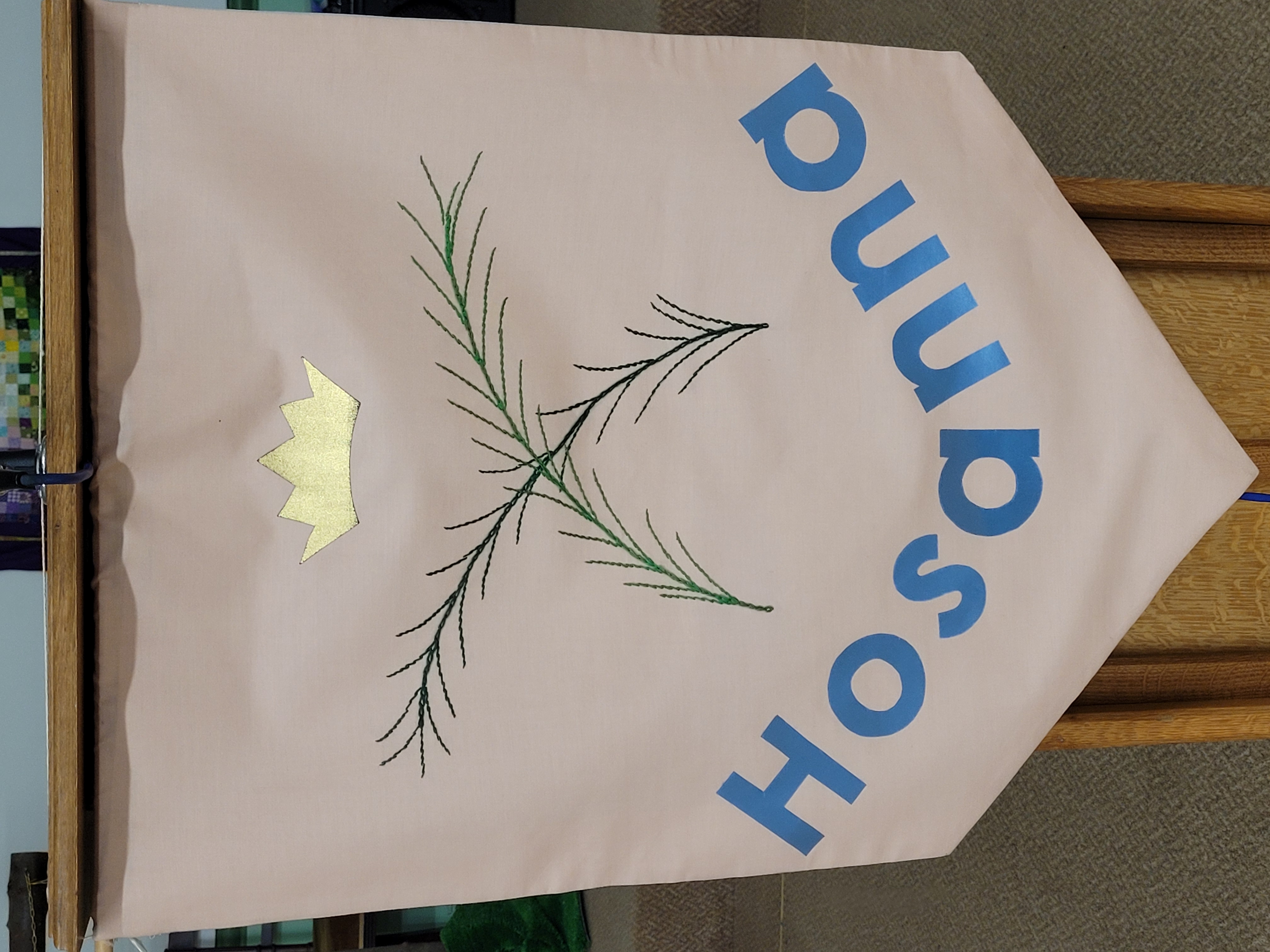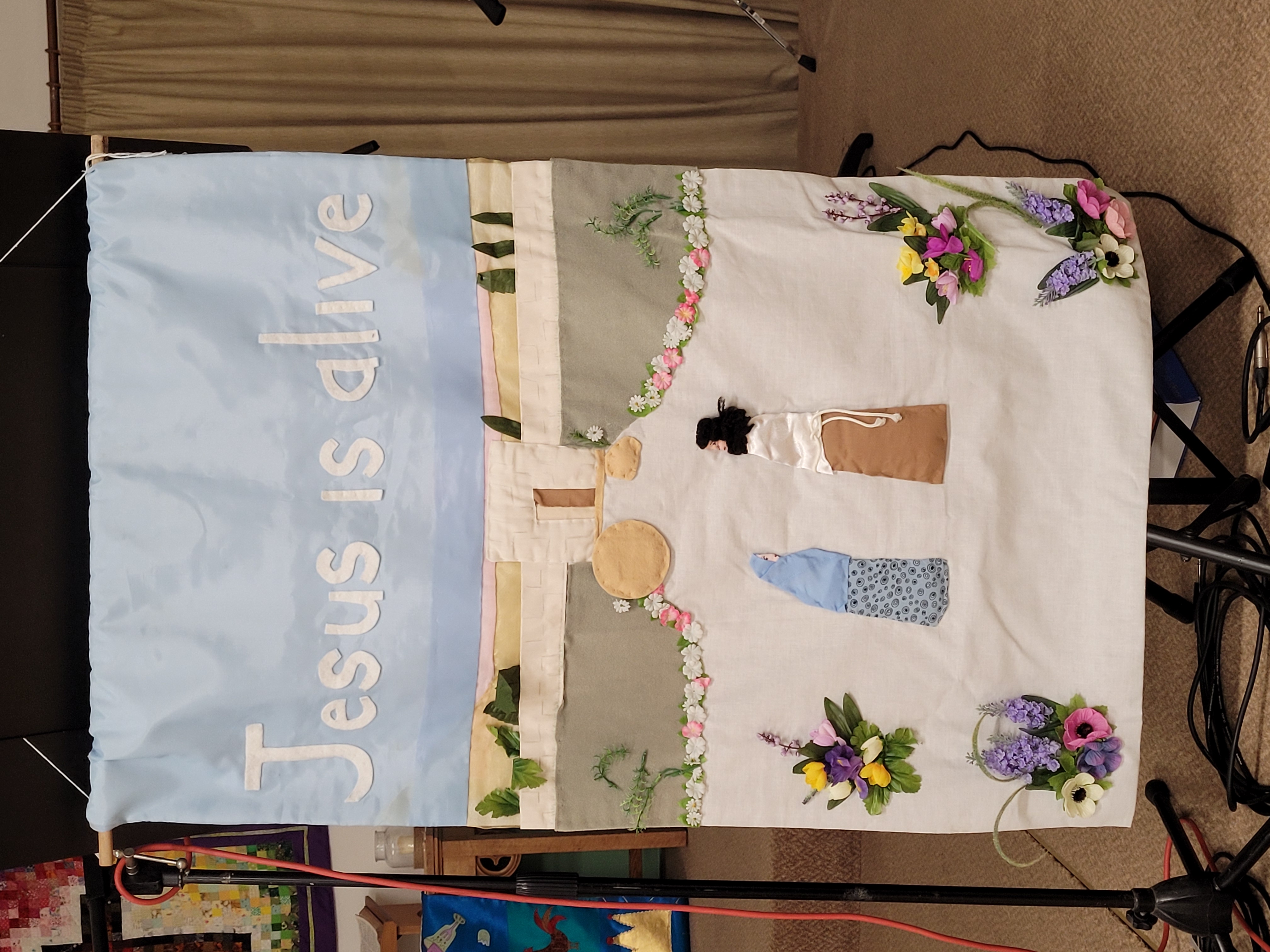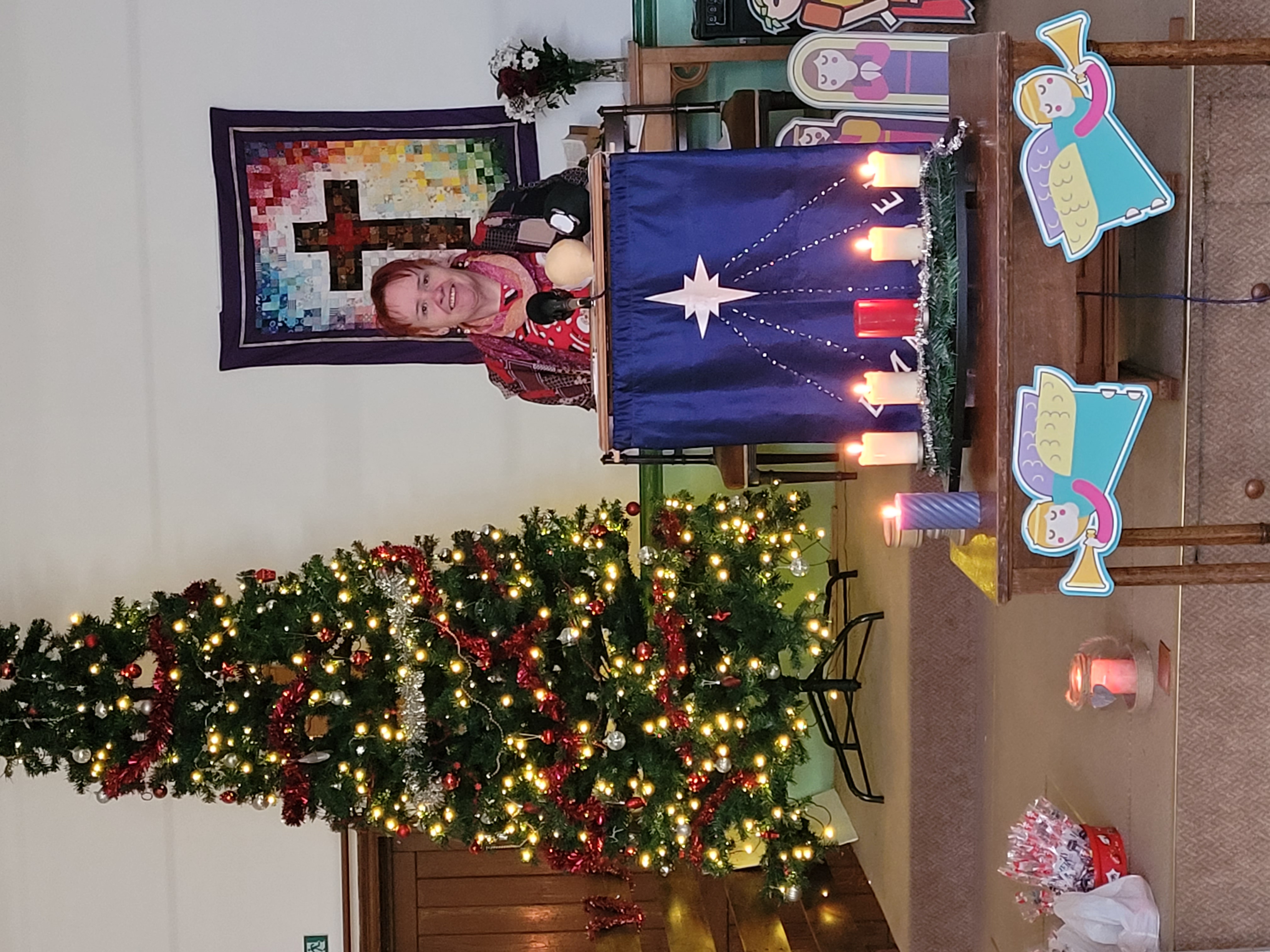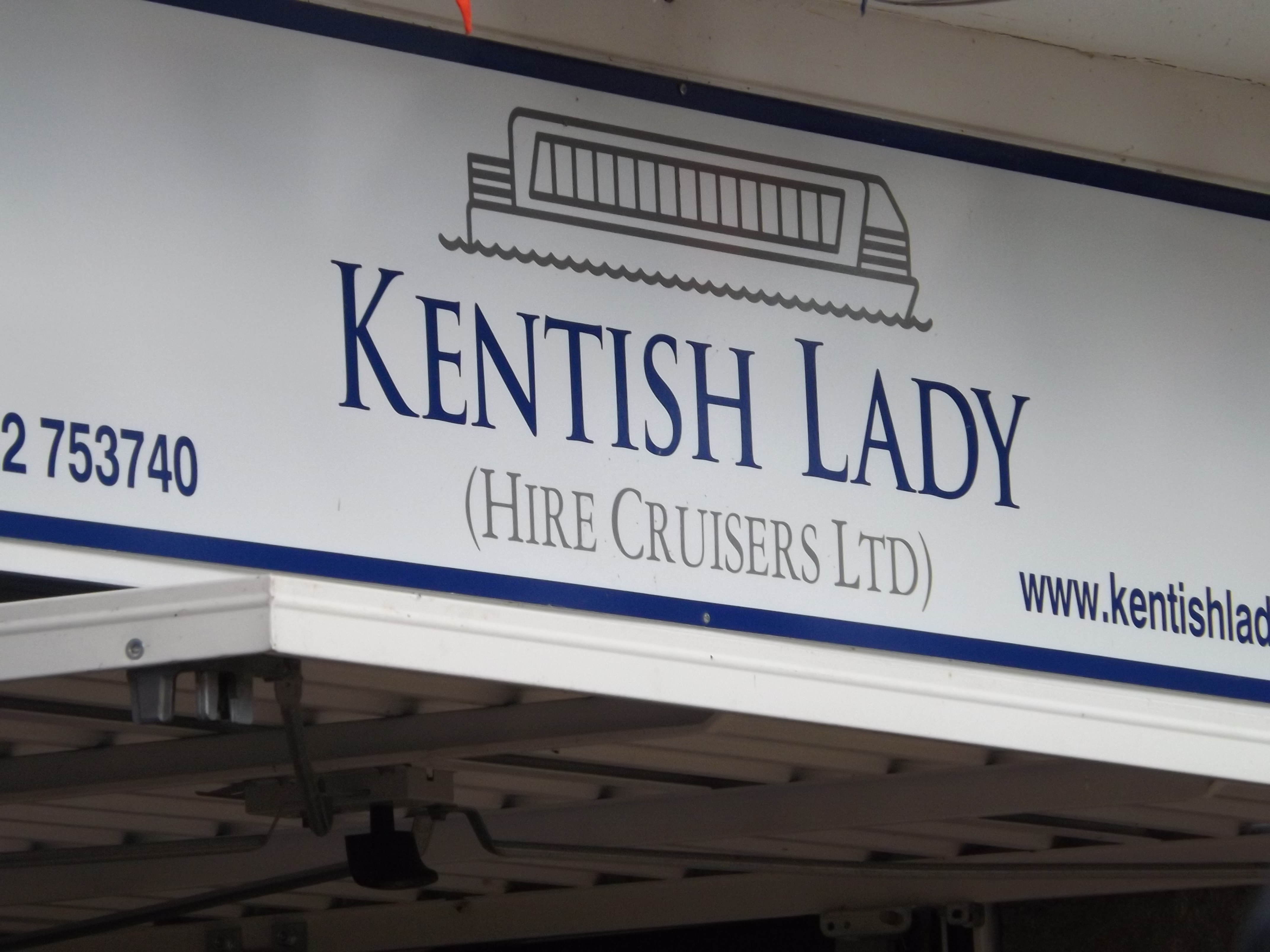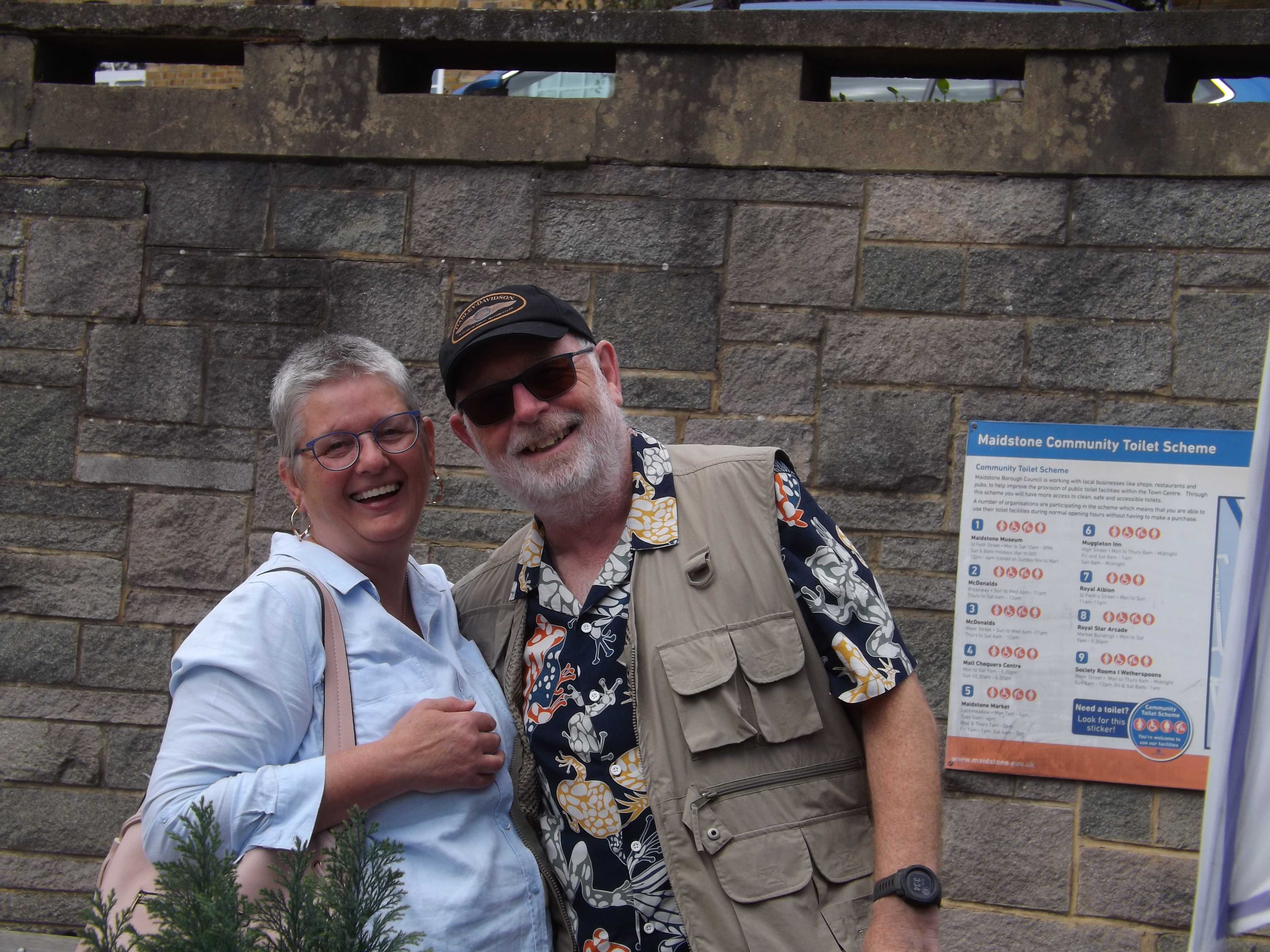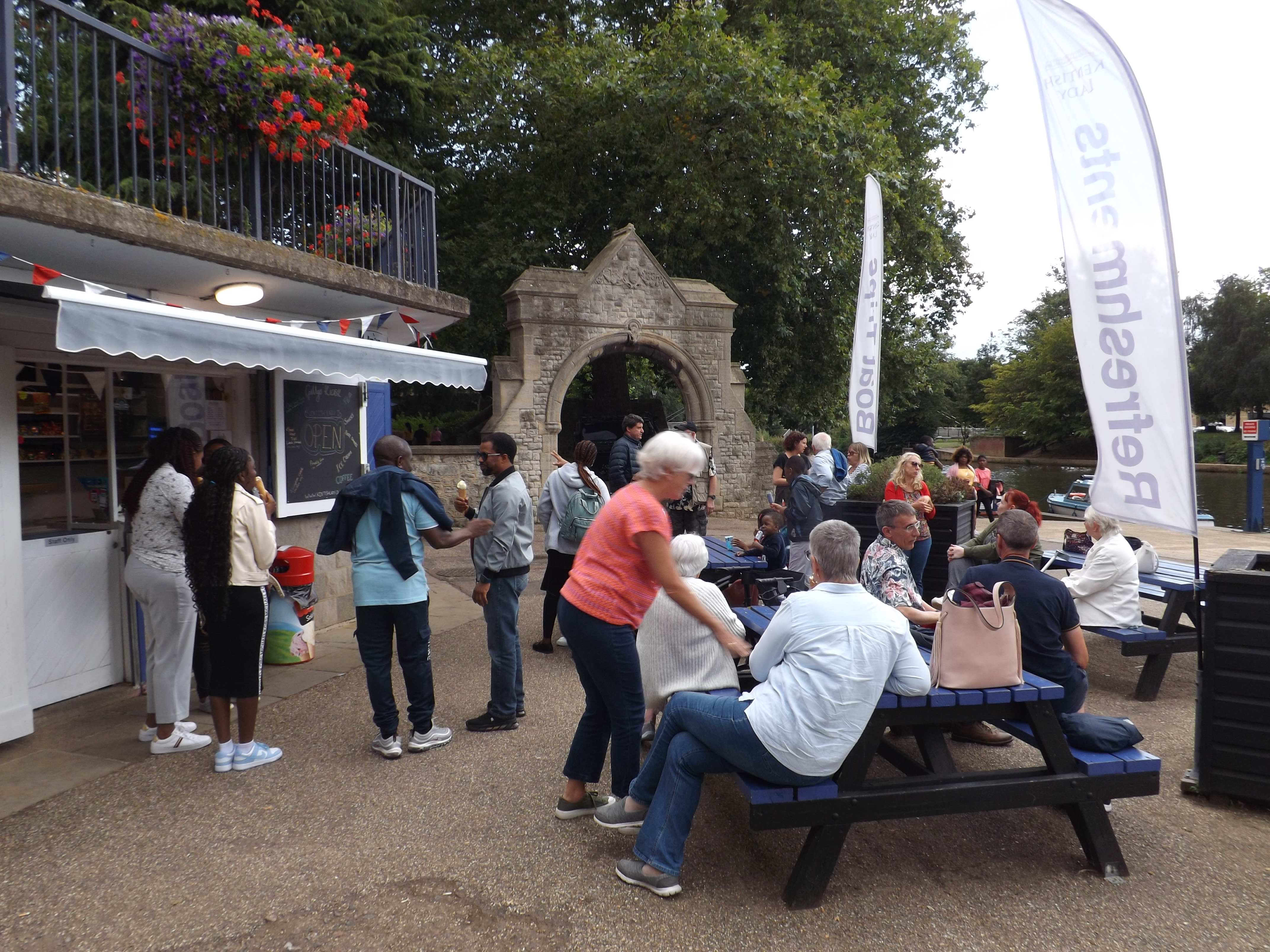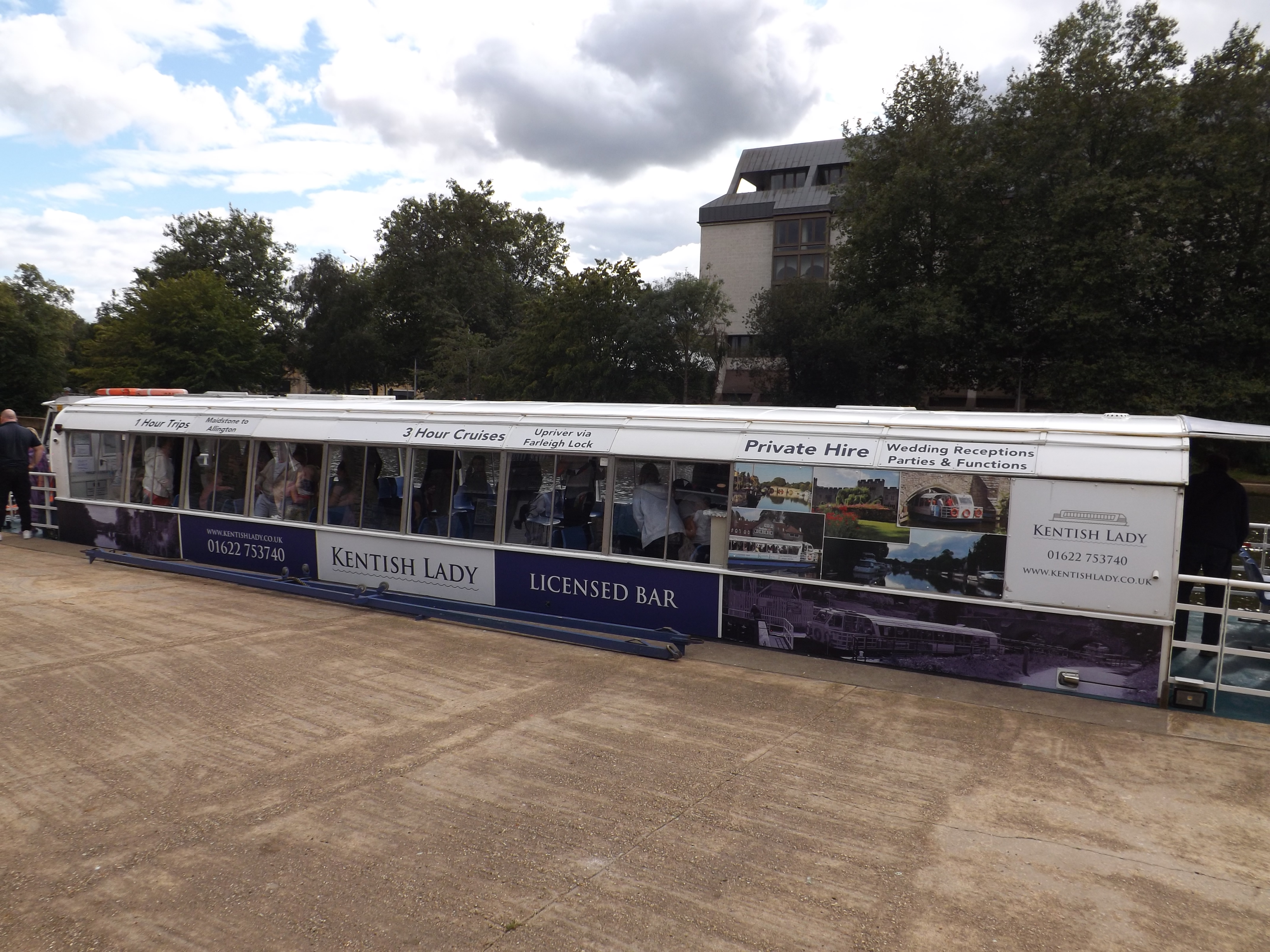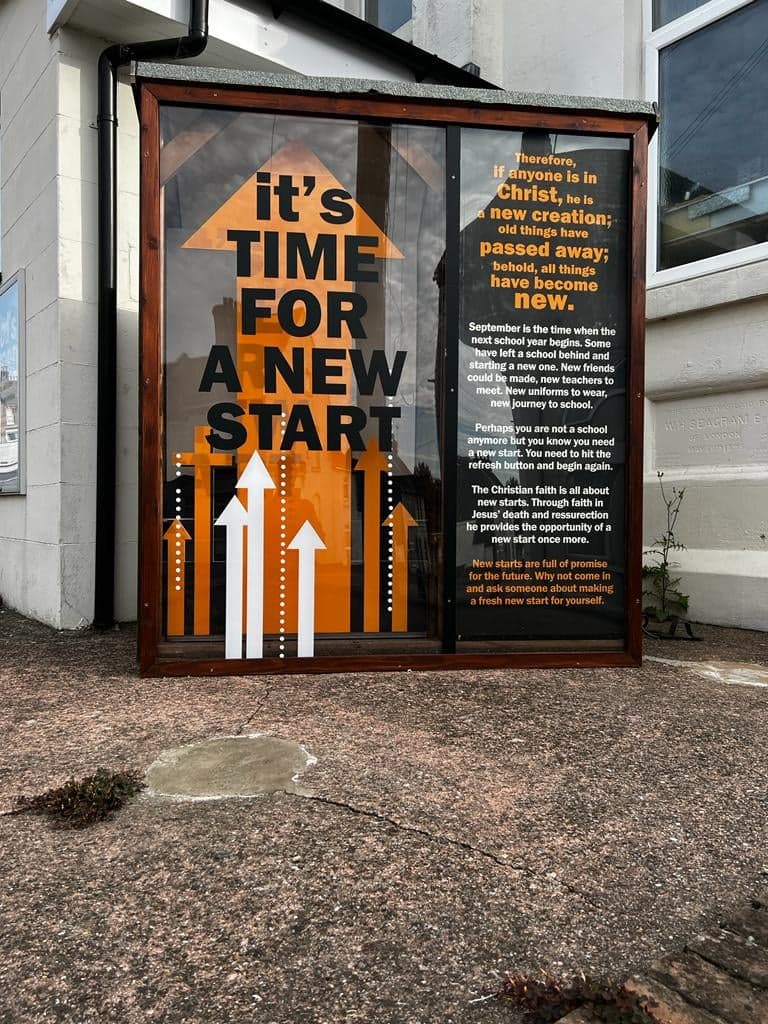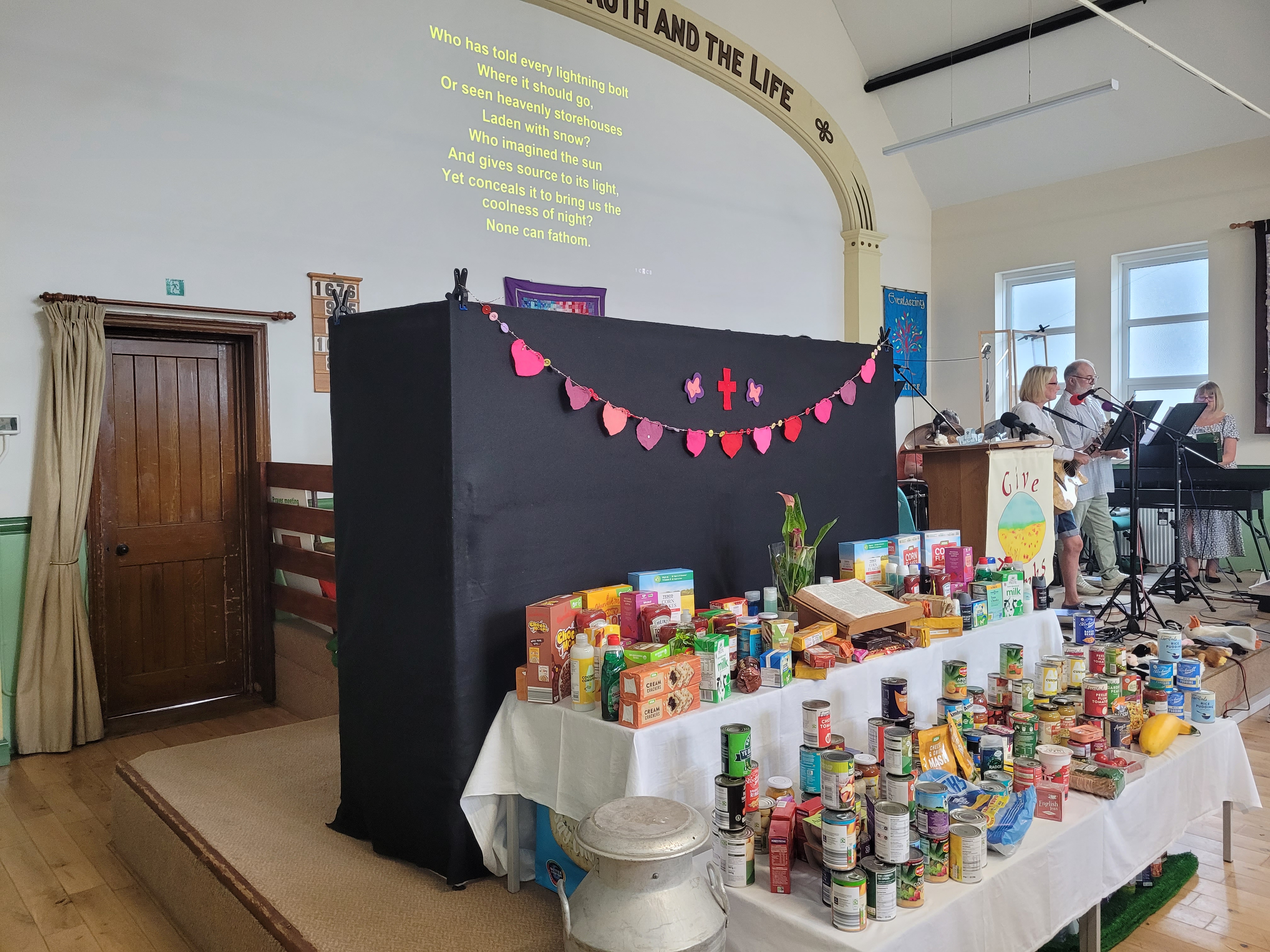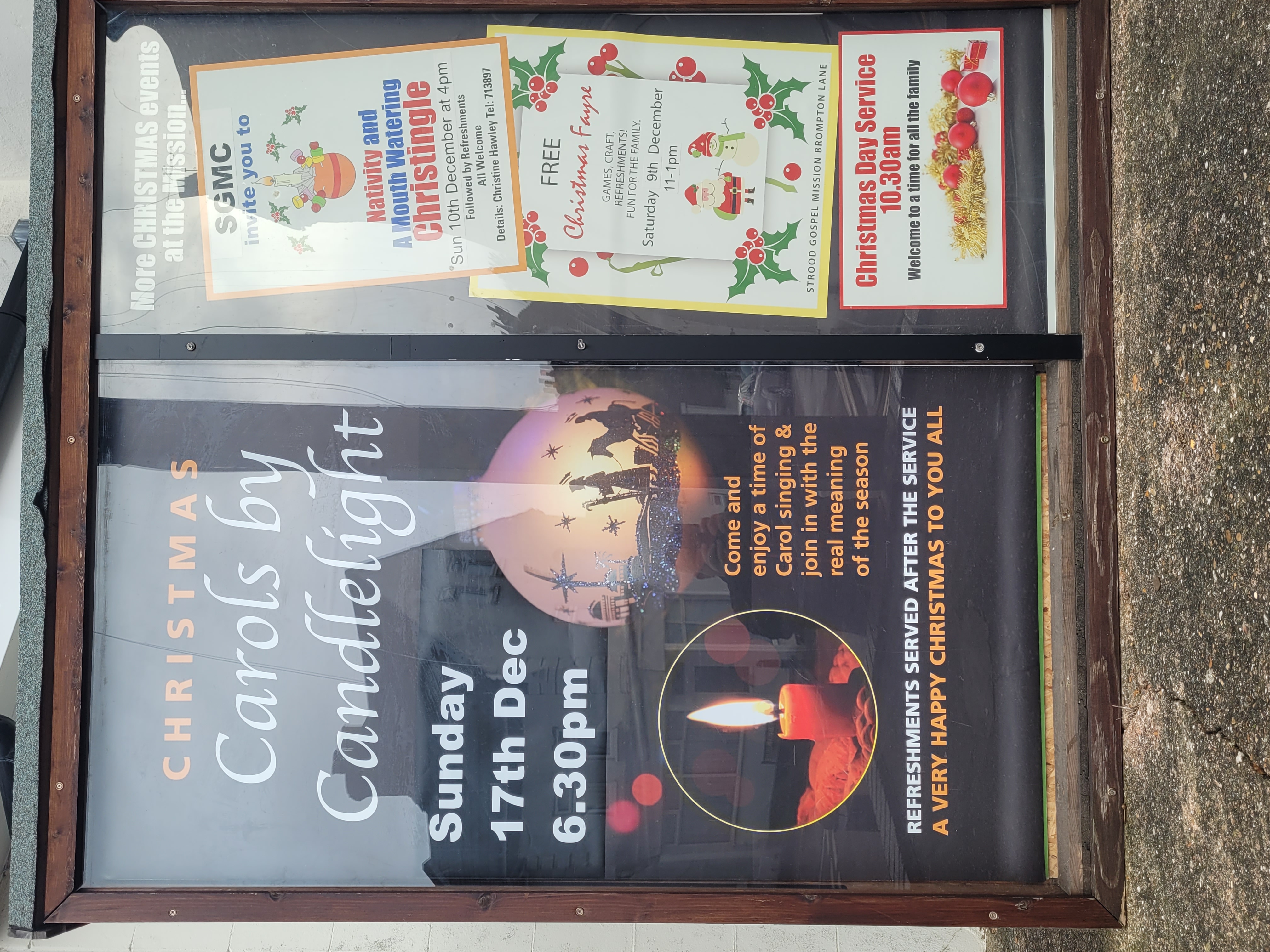 WHAT'S ON THE HORIZON
OVER 60'S MEAL AND FILM ...TUESDAY 17TH OCTOBER 1PM
GAMES NIGHT ...FRIDAY 10TH NOVEMBER 6PM
CHRISTMAS FAYRE...SATURDAY 9TH DECEMBER 11-1 PM
CHRISTINGLE SERVICE...SUNDAY 10TH DECEMBER 4PM
CHRISTMAS CANDLELIT CAROL SERVICE...SUNDAY 17TH DECEMBER 6.30PM
Therefore Jesus said again, "Very truly I tell you, I am the gate for the sheep.
John 10:7, 9-10
05/12/2023
Upcoming Events
see below for times and location
10:00 am -
PARENT AND TODDLER
KINGS SQUAD. KIDS CLUB EVERY WEDNESDAY AGE 7\11 TIME 6.30-7.45 AT THE CHURCH
Spirit lead me where my trust is without borders
Let me walk upon the waters
Wherever You would call me
Take me deeper than my feet could ever wander
And my faith will be made stronger
In the presence of my Saviour
MONDAY COFFEE STOP... 10AM / 12 PM... COME ENJOY COFFEE AND TOAST, CAKE AND COMPANY EVERYONE IS WELCOME AT THE CHURCH
TUESDAY QUILTING GROUP 7 PM...COME JOIN OTHER QUILTERS AND KNITTERS AT THE CHURCH
GROWTH GROUP 7.30-9.00 PM AT THE CHURCH
WEDNESDAY PARENT AND TODDLER. 10AM / 12 PM...COME AND JOIN OTHER PARENTS AND CHILDREN AT THE CHURCH
WEDNESDAY. GRASSROOTS 11 AM / 1 PM ...CLOTHING AND HOUSEHOLD ITEMS FREE/SMALL DONATION HERE TO SERVE THE COMMUNITY AT THE CHURCH
WEDNESDAY. KINGS SQUAD .. CLUB FOR ALL KIDS 7\11 YEARS OLD STARTS 6.30-7.45
THURSDAY...GRASSROOT 11 AM / 1 PM..CLOTHING AND HOUSEHOLD ITEMS ARE FREE / SMALL DONATIONS HERE TO SERVE THE COMMUNITY AT THE CHURCH
THURSDAY GROWTH GROUP 1 PM / 3 PM. MEETING AT THE CHURCH FOR FELLOWSHIP AND STUDY
THURSDAY GROWTH GROUP.8-9 PM... MEETING AT THE CHURCH AND VIA ZOOM FOR FELLOWSHIP AND STUDY
FRIDAY CRAFT AND CHATTER 1-3 PM AT THE CHURCH BRING A CRAFT HAVE A CHAT AND A CUPPA
SUNDAYS WEEKLY SERVICE 10 AM TILL 11.15 ...TEA / COFFEE AFTER SERVICE FAMILY SEVICE 1ST SUNDAY WEEK EVERYONE WELCOME AT THE CHURCH
Our Aim
To glorify God by building a Christian community of mature followers of Jesus, committed to God and to one another; and to enable them to communicate and demonstrate Jesus Christ to others in a personal and relevant way.
Our Values
Authentic Worship
A God-centred church - We seek to deepen our walk with God

Participation, Creativity, Holy Spirit Freedom - We encourage wide participation in our worship including the exercise of spiritual gifts and personal testimony.

Prayer - We rely upon God and prayer must be at the heart of all we seek to be and do as a church.

Becoming Disciples

Spiritual growth - We seek to encourage each other to be mature, committed followers (disciples) of Jesus, following his example of love, service and holiness in our live.

Whole-life discipleship - Our Christian faith impacts our work, leisure, and family.

Bible-based - We base our life and teaching on the Bible as the written word of God.
Creating Community
Love - We believe God has called us to be a strong, loving community, which values all people; old or young, of whatever race or background, single or part of a family.

Openness, accountability, and authentic friendships - In our relationships we will teach, model, and encourage these aspects.

Wider Church - We recognise that we are part of the wider Church, and as such work and fellowship with other parts of God's Church

Doing Mission and Evangelism

Mission - We are committed to Jesus' great commission of Mt. 28:20 `to make disciples of all nations. We aim to share the gospel in a relevant way with others through word and deed.

A servant heart for our community - We are committed to sharing the love of Jesus with the people of Strood and the surrounding area, our families, friends, neighbours, work and school colleagues.

World Mission - We actively support the mission of the Church in the wider world.

Every-Member Ministry

Equipping for service – We believe every believer is called to serve God. We support believers to serve God in a way that is appropriate to their spiritual gifts and practical abilities. This can be in church and community life. A major way of equipping is through relevant, biblical teaching and training.

Caring for people - we value people over structures.
Our Dream
We dream of a church:
Where people are becoming mature disciples (followers) of Jesus.

Where believers are growing as disciples through powerful preaching and Bible teaching, but also through mutual example, encouragement, and exhortation (challenge).

In which believers meet together in small groups for discipleship, Bible study, prayer, fellowship, encouragement and witness.

Committed to the truth of the Bible and seeking to live by its teaching

Which reaches out to the community of Strood with the life-changing message of the gospel of Jesus Christ, and regularly sees many people come to faith. This outreach is through the vital personal witness of church members and a variety of relevant servant ministries. Believers are confident to share their faith with family, friends, neighbours and colleagues in an intentional way.

Where people in need can find salvation, healing, forgiveness, love and practical help.

Which equips believers to live as Christians in their daily lives (work, home, school etc.)

Filled with the Holy Spirit. People discover their spiritual gifts and are empowered and equipped to use them to build the Kingdom of God.

Which is committed to loving each other in a caring, vibrant community.

People share hospitality and share their lives. The church community is an authentic reflection of the wider Strood Community in age profile and social background.

In which there is a sense of the awe and wonder of God when believers gather together. Prayer, praise, and preaching are passionate, and involve and engage all present. Preaching is biblical, life–related and accessible. Believers share testimony (stories) of what God has been doing in their lives. Spiritual gifts are encouraged, and personal prayer is offered to those who need it. Music is contemporary and technology is used effectively to aid worship and communication.

Which is committed to, and undergirded by, prayer. Many believers are in prayer partnerships.

Which has a world mission perspective. Church members support the world mission financially and practically. Mission teams from the church regularly visit our overseas mission partners.

Which is open to the Holy Spirit's leading to plant new churches and new expressions of church.

Which is a vibrant part of the wider body of Christ in Strood and Medway